Join Parkview Regional Hospital as we learn about different experiences at Parkview from real patients. All have very different stories to tell, yet each patient tells about their positive experience.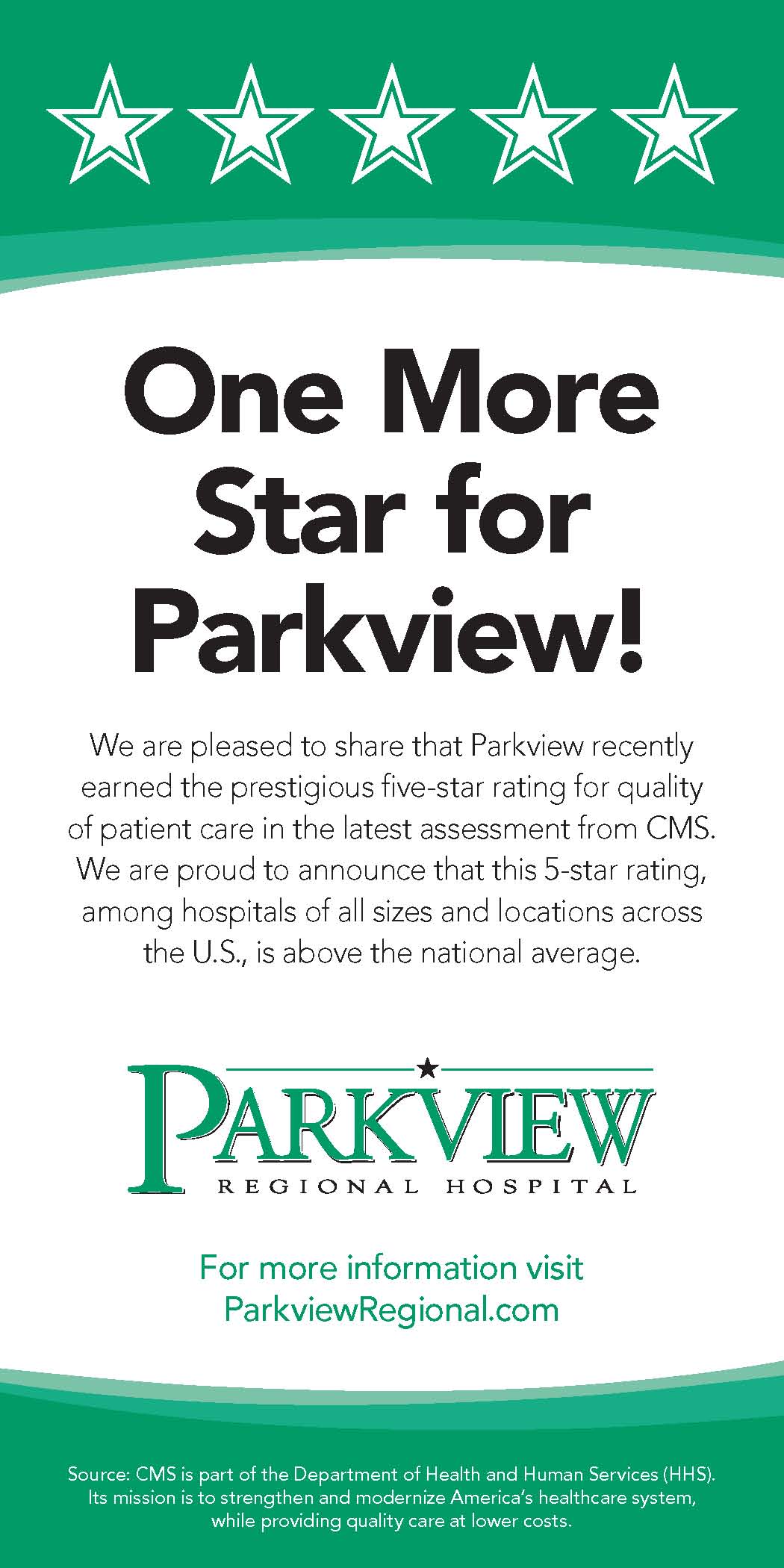 Parkview Regional Hospital is a 5 star hospital as rated by the Centers for Medicare and Medicaide Services (CMS). We provide quality care close to home so you don't have to drive to a larger city for quality care. Click on the links below to learn about the care these three patients received at our community hospital, Parkview Regional Hospital.
Real people. Real stories. What's your Parkview story?