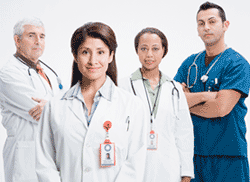 Thank you for your interest in joining our team at Parkview Regional Hospital.


We offer excellent opportunities for healthcare professionals to utilize their skills in an environment that values quality care and job satisfaction, yet recognizes individual talents and abilities.

View career opportunities
View Provider Opportunities

Parkview Regional Hospital is an equal opportunity employer. At Parkview Regional Hospital we believe our employees are our most valuable assets. We do not discriminate against any person on the basis of race, color, national origin, disability, or age, in admission, treatment, or participation in its programs, services and activities, or employment.
Agency Recruiters
Are you an agency recruiter? We have partnered with Recruitifi for all agency candidate submissions. If you are interested in helping us hire, please apply below.